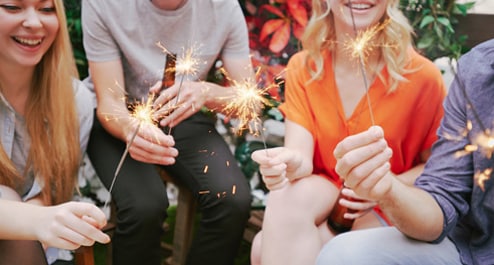 The information contained on this website is not intended as a source of legal advice.  You should not act upon or rely on information at this or any other website without the advice of competent counsel.  Nothing provided by this website is intended to create an attorney-client relationship or an engagement for legal services.  Neither forwarding a questionnaire nor sending an e-mail to this firm or to an attorney at this firm will create an attorney-client relationship.  This website is intended for educational and informational purposes only.  I am licensed in California and Colorado, and may offer my services only to those residing or doing business in California or Colorado, unless associated with local counsel.

Circular 230 Notice: To ensure compliance with requirements imposed by the IRS, the Law Firm of Allen T. Ratcliffe, Jr. informs you that any U.S. federal tax advice contained in this Website is not intended or written to be used, and cannot be used, for the purpose of (i) avoiding penalties under the Internal Revenue Code or (ii) promoting, marketing or recommending to another party any transaction or matter addressed within.

As baby boomers enter retirement, a substantial number of privately-owned businesses, farms, and ranches will experience a transition in ownership and management.  This web site is structured to assist a business owner in navigating the dynamic business succession process. 

When faced with a problem, we all desire simple solutions.  For owners of a family business, however, the respective dynamics of the business and family may have created a complex environment.  With this complexity comes an assortment of issues dealing with ownership succession, who should manage the business upon the retirement, death or disability of the current manager, and the financial and personal future of the business owner and well-being of his or her family.  In dealing with these issues the business owner may be inundated with information and perceived solutions.

It goes without saying that you can't implement all the techniques your hear about, the trick is to identify which are appropriate for you, which need to be implemented now, and which are inappropriate or can wait.  Complex succession planning is like a jigsaw puzzle, you can go crazy if the task is tackled haphazardly.

What is needed is a process that incorporates your specific and unique needs and desires, that presents and distills relevant information for your consideration enabling you make decisions at a deeper level, and which utilizes the professionals necessary to accomplish your defined objectives and  implement only the techniques you choose.

Business Succession Planning:  You are unique

3150 Crow Canyon Place, Suite 250

San Ramon, CA 94583  925-806-9008

business-successioncal.com

Business Succession Planning:  When and where do you start?

Contingency planning is necessary when the business is formed.  Do you have a revocable trust that provides for the disposition of the business, do you need a buy-sell agreement, do you have a manager that can step in if you become incapacitated or die?  These issues, and others, address the impact on the business and family brought about by unforseen events and should be in place at all times.

Several years before your retirement, it is advisable to consider and begin planning for ownership and management succession in order to:  (a) ensure an orderly transition, (b) maximize the business value, (c) minimize taxes, (d) anticipate your needs during retirement, and (e) address the needs and interests of family members whether or not they are participating in the business.  

During these financially stressful and uncertain times, many people do not want to engage in extensive business planning.  However, it is times such as these that action is called for, whether that action is defensive in nature or to capitalize upon unique opportunities available today.

Consider the following:

•
Increased litigation, oftentimes frivolous, demands looking at business structure and techniques designed to protect your business and your personal assets;
•
Many estate tax savings techniques are more effective if integrated with business planning and implemented well before death;
•
Today's low values, low interest rates and availability of minority and marketability discounts provide a unique opportunity to pass interests in the business by gift or sale;
Business succession planning integrates your personal and business objectives in order to develop optimal strategies to address the needs of all participants, please see
Succession Participants
. 
© 2011 Law Firm of Allen T. Ratcliffe, Jr.  All Rights Reserved.